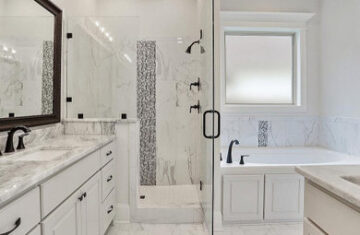 How Can You Contribute Significantly For A Smooth Bathroom Renovation Job
The bathroom is a space where you spend a considerable amount of time early in the morning. It is a private and most frequently used space by members of the family. This space must be cozy and functional to the core. If it is not so then one must take a look and there perhaps may be a need to even do an upgrade job. If the damage is significant then perhaps one has no option, but to quickly contact a renovation expert.
It is too risky to explore some DIY activity to renovate your bathroom in San Jose. This place is too critical for a non-professional to work and complex plumbing matters are best left to experts. The first step here will be to locate a professional bathroom renovation company in town and alongside the work capacity; there is a need to check out key matters such as license, insurance cover of the professional. You will surely run into such a professional in town and they will love to work on the bathroom. It is precisely at the point; there is a need to discuss a few aspects. Here are some of the details.
What precisely you desire to do and the budget? 
There could be plenty to do in this part of the home and one may just have to repair anything from flooring, lighting, and even the vanity. Is there cash in hand to do a complete overhaul of the space? If you are short on cash the precise suggestion will be to identify the faultiest areas of the bathroom and attend it with immediate urgency. The bathroom renovation is necessary but the cash in hand will surely have a say here.
Who purchases the materials? 
There will be a need for materials during the bathroom renovation job and you must leave it to them. There are two key reasons for us to suggest that they should be purchasing the materials required for the job.
The first point to note is that they have a better idea of material quality than you. It is essential to use the best materials for the renovation project and you can trust them on quality matters.
They can source for you the materials at the lowest possible price. These contractors operate on multiple projects and hence can buy the material in bulk. The dealers offer them the best discounts and even if you approach the same dealer, one will not get that price.
You could discuss the safety aspects
A professional bathroom renovator will surely look into the core issues of dysfunction and damage. However, one can also discuss other matters such as safety. There are bound to be injuries in the form of slips in this place. One can look to have systems in place such as non-slip flooring and grab bars.
These are some of the aspects, which you need to focus upon for a smooth bathroom renovation job. It is after the professional has worked on this space, everything should be fine.